Hot Topics
Featured Topics:
MASTER PLAN
The Master Plan is the basis for Voorhees Township Land Use ordinances. The Township is presently drafting ordinances that will govern local land use. To see the Master Plan, visit the Twp. website at: http://www.voorhees-nj.com/voorhees/home.asp . Go to the "Township Ticker" on the home page and click on Master Plan. (Posted 2/06)
Echelon Mall
Voorhees Township has prepared a draft ordinance creating a redevelopment zone at the
Echelon Mall.
Please be prepared to make your voice heard regarding the permitted development at the mall. A website and discussion board regarding the mall can be found at:
www.savevoor
hees.org
Route 73 Development
Officials from Virtua Hospital are planning to construct a hospital campus on 80+ acres at the north end of Route 73, near Dutchtown Road. This project and others, like medical offices and other business that tag along may have great impacts on the surrounding environmentally sensitive land, as well on surrounding neighborhoods.
STAFFORD FARM SAVED FROM DEVELOPMENT!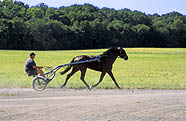 Recent press:
a
on Stafford Farm.
Photo by: Ken Sherman


"There is no single greater threat to our way of life in New Jersey than the unrestrained, uncontrolled development that has jeopardized our water supplies, made our schools more crowded, our roads congested, and our open space disappear.
And the irony is that the very promise that this development would lower our property taxes has turned out to be false.
In fact, the opposite is true. Runaway development drives up our property taxes, it doesn't lower them. " Governor Jim McGreevy, 1-14-03
VERA Wins ANJEC Award!
The Association of NJ Environmental Commission will present VERA with annual award for an environmental project done by a nonprofit organization. ANJEC is recognizing VERA for this web site. VERA members traveled to Piscataway to receive the award at ANJEC's 29th Environmental Congress.

Do you find that you spend more time stuck in traffic each year?

Is your child's school overcrowded?

Are there fewer and fewer wooded areas around you and more and more strip malls?

Have your property taxes really decreased when new "ratables" pop up along scenic vistas?

Will you help preserve what little open space is left.
VERA has done much to preserve our quality of life in Voorhees Township, but we could do so much more if more residents would join in our mission. Please become a VERA member (
membership form
), or sign up to receive action alerts (send your name, e-mail address and/or street address:
Board@veravoorhees.com
)
---------------------------------------------------------------------------------------------------------------------
What do we have in Voorhees that many other towns don't have? Televised
Township Committee meetings and meeting agendas available on line. Take advantage of a convenient way to keep informed about Township issues. View Voorhees Township Committee meetings on Thursday evenings, 8:00 p.m. on cable Channel 19. We're grateful to Ron Richards who initiated the taping of meeting, and started the township web site.

---------------------------------------------------------------------------------------------------------------------
Remediation coming to a close for the Buzby Landfill
After many years of study and remediation, the cleanup of the Buzby Landfill is entering the final phase. At this point, it is important to determine how the site will be used in the future. The Buzby Landfill Task Force, a group of citizens appointed by the Voorhees Township Committee, recently solicited comments from Voorhees residents regarding their opinions on how the site should be used. Most residents who responded to the Task Force recommended that the site be used for some sort of passive recommendation. (Many residents had specific ideas on the type of passive recreation.) Sometime this summer, the Department of Environmental Protection will hold hearings regarding the Landfill. For further information, contact Voorhees Township.